Being confident of this, that he who began a good work in you will carry it on to completion until the day of Christ Jesus. (Philippians 1:6)
My dear sister, if no one has told you this recently, let me share this truth: God has a plan for your life. A big, beautiful plan. No matter where your path has taken you, God can and will use your life. Those mistakes you made, he allowed them. Those choices that could have been better left you wiser. The brokenness you experienced was allowed so that you could develop compassion for others. God has been building you up through every trial and tribulation. He either ordained or allowed that struggle, and He did so for a reason. He has work for you to do.
God knew where your life would take you. He's been by your side for every victory. He's held you close through every tear that fell. Our God, who lovingly crafted you in your mother's womb, created you purposefully. His purpose for your life will prevail. There's no one powerful enough to stop God's plan for your life. No enemy can thwart the will of God because,
you were created to declare the praises of God. 
Click To Tweet
Think about that.
Even our most difficult seasons prepare us to declare His praises:
If you suffer from an illness, be courageous! Someone is suffering and needs to see your faith.
If you have grieved a loss, rejoice! There is someone who is hurting and needs to see your hope.
If you have experienced persecution, bless your enemies. There is someone who needs to see you forgive.
If you have experienced discipline for poor choices – repent. There is someone who needs your learned maturity.
If you suffer because a loved one suffers, entrust them to God. There is someone who needs to see your joy.
If you are burdened or weary, cast your burdens on the Lord. There is someone that needs to see the Holy Spirit's rest.
If you are anxious, trust in the Lord with all your heart and lean not on your own understanding. There is someone that needs to see Christ's peace.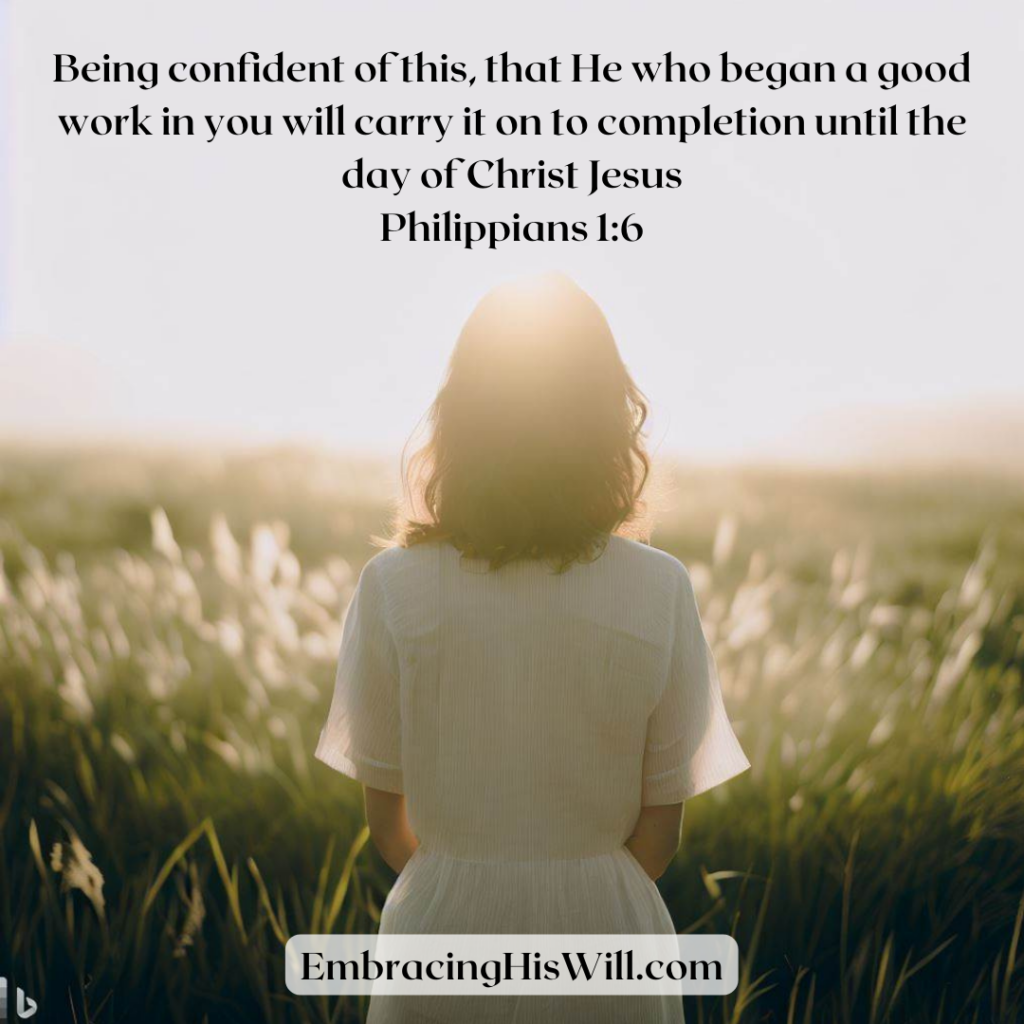 God knew the road you would travel and will use it for His glory; because you were called and chosen to be His before the world's creation. You have endured nothing that God has not planned for. He works all things together for our good. Our Father's been working amid your battles before you knew you were loved, and He's not finished.
You are part of God's master plan. 
Click To Tweet
You are precious to God. So valuable that the Holy Spirit equipped you with gifts to accomplish His purpose. His gifts are good and perfect and given so that we might love others through service and strengthen the body of Christ. The Body is counting on you.
Our gifts accompany our calling, and each of us has a calling. God has good plans for your future, to prosper you, and to bless the work He longs to do through you. Dear sister, are you strengthening the body of Christ? Are you using your gifts in the sharing of the Gospel? Are you chasing after your calling? Do you know what your calling is? If you don't, that's okay. There's no time like the present to pray and ask God to show you what you were created for. But first, you must walk with Him and abide in Him. Trust Him to show you His will for your life – because He's not done with you yet.
For more information on this topic, check out today's Daily Hope & Prayer.
For further study: Psalm 139:14, Jeremiah 1:5, 1 Peter 2:9, Ephesians 2:10, Romans 8:28, Proverbs 19:20, James 1:17, Jeremiah 29:11-13