For a long time, I lived a life of duplicity. I was confused, having misled myself into believing that I was completely free of the chains of my past. When I looked back at my life's journey, I proudly mis-concluded that I had moved beyond the effects of the devastating points of my journey.
As much as it pains me to say this, some of you have too.
The pain of our past influences our choices in innumerable direct and indirect ways. Choices regarding our relationships, professional life, parenting style, friendships, ministry, and more are all affected by our experiences. We can store the ruins of the most painful moments deep within. However,
God desires the secret spaces in our hearts.
Click To Tweet
He knows the dark corners where we hide our pain, secrets, and shame. And he longs for us to invite him into our most protected hiding places. For it is within these dark, hidden rooms that we have tried to lock away those experiences that are the most painful. This is where we have stashed the remnants of abuse, neglect, disappointment, or heartbreak.
We struggle with opening those long-sealed doors. Behind them lie secrets or emotions so black we are ashamed even to face them. We are unwilling to see how they continue to impact our lives, so we convince ourselves that the doors are better left closed.
We are comfortable with our secret rooms. Not only do they hide our hurts, but they also give us a place to hide as well.
Our identity is often intertwined with much of the mess stored within these places. Subconsciously we question who we will be if we let them go. We wonder what will be left of us when our purpose isn't fueled by what lies deep within. Yet, as children of the King, our identity should be found in Christ alone.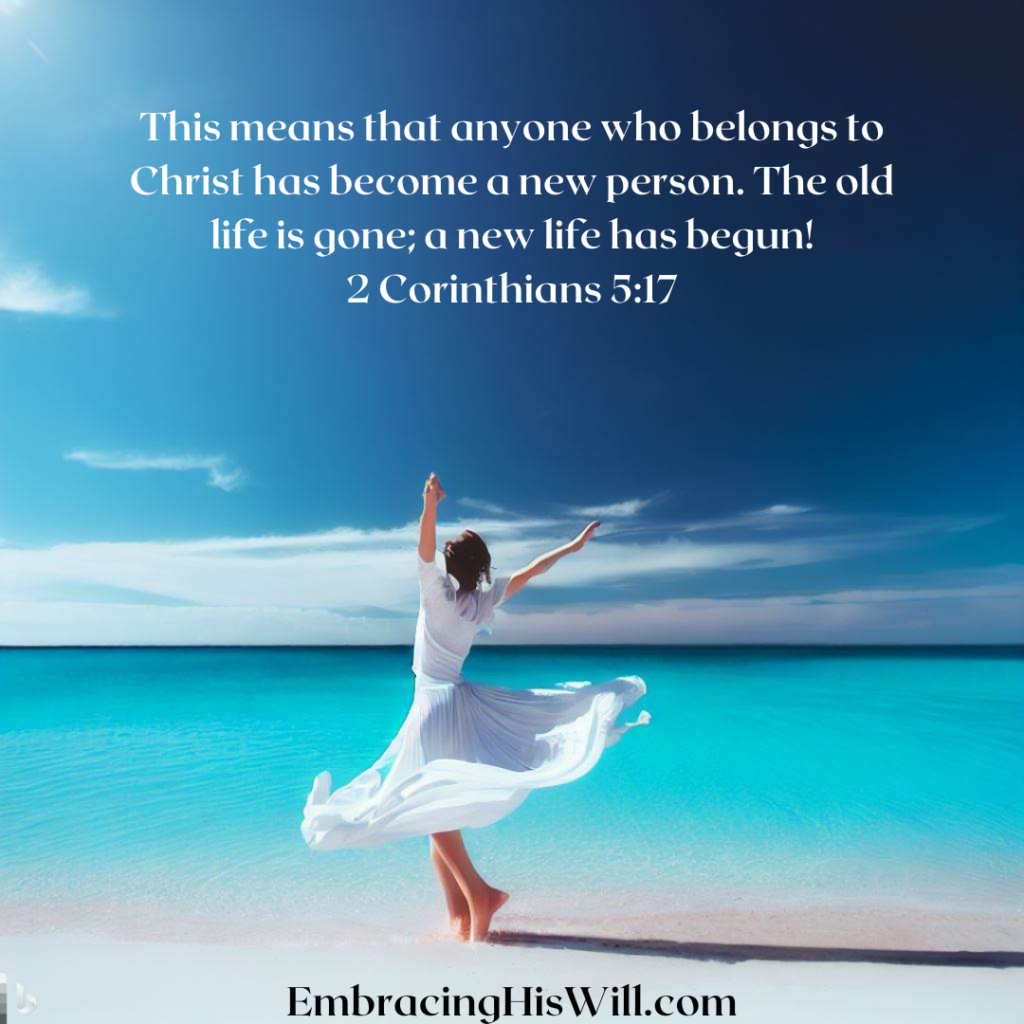 Then, we fear the risk of exposure. Our stored-away hurt or guilt barely allows us to love ourselves. How will others love us if they know what we have experienced? Or what we were capable of?
But, these locked-off rooms are even more insidious than they seem.
Because here is an important truth:
Our ability to accept and forgive ourselves and others for the past directly influences our desire to submit to the will of God for our lives.
Click To Tweet
When we hold our hurts close, refusing to turn them over to our Savior, they become barriers. Instead of offering the expected protection, they block us from receiving all that our Lord has to offer. We cling to our experiences, desperately believing they will keep us from further hurt, but instead, they keep us from experiencing the love and peace that comes only through intimately knowing Christ.
Many of us tremble at the prospect of bringing the entire sinfulness of our hearts to the Lord. We struggle with trusting Him with our hiding places. Thankfully, He gives us grace for this. Because He loves us, God will continue to knock at our secret doors.
Thankfully, God loves us too much to allow the beauty of His love to be overcome by the darkness of our past.
Click To Tweet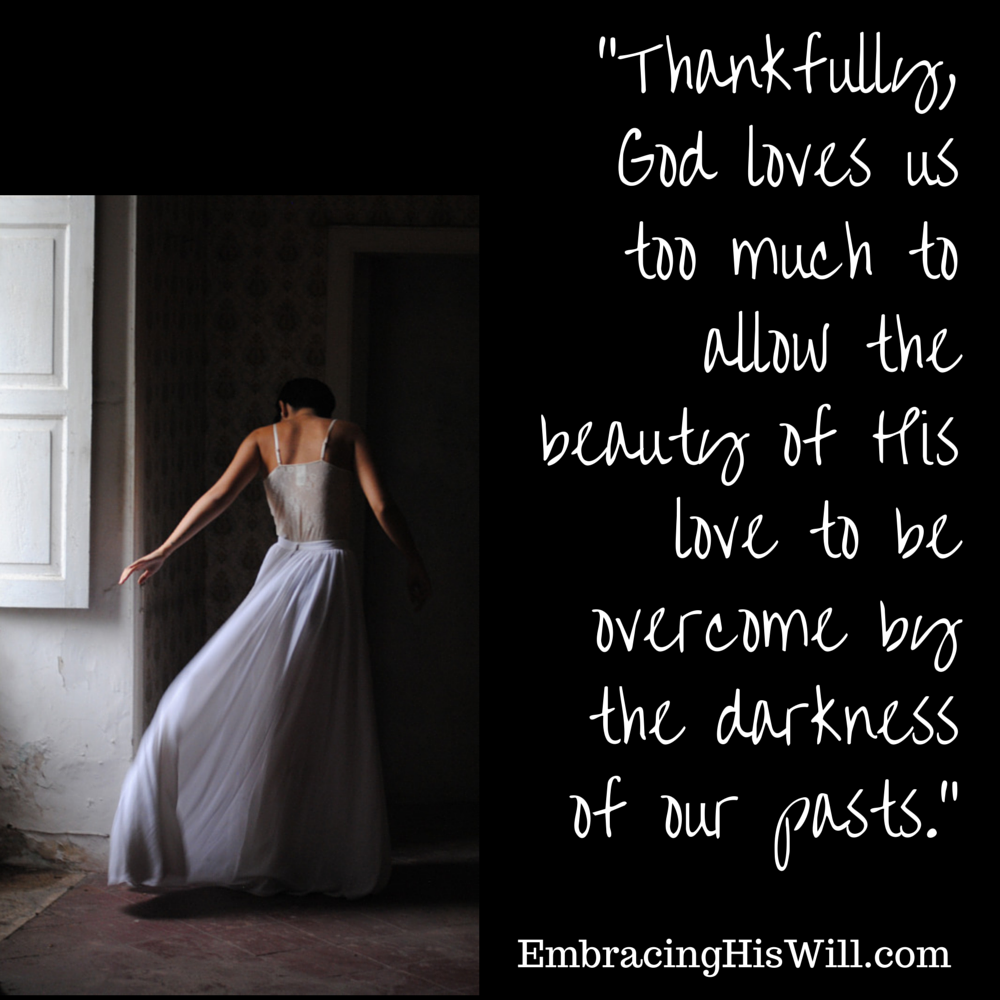 He doesn't simply pursue us until we accept Jesus as our Savior but follows us until we have given ourselves entirely to Him. He seeks us as we grow in faith, godliness, and holiness.
God will relentlessly and lovingly pursue us right up to the hiding places of our hearts.
Once we have invited our Savior to enter our secret spaces to excavate those hurts we cannot free ourselves from, our freedom compels us to love Him. We will become fully enabled to present our lives as a fragrant offering to Christ through submission to His purpose and plans.
If we are brave enough to open the door and allow Him to carry away those burdens we were never meant to bear, we will experience new freedom in and through the Lord.
This process of becoming free from our chains will not be simple. Our past has contributed to our present and is a part of the lens through which we see and experience life. Exchanging our limited understanding of the world for God's wisdom and will is scary and can leave us feeling naked and vulnerable.
Yet, God accepts the offering of our vulnerability and gives us new strength – because when we belong to Christ, our new life begins!
If we are willing to patiently undergo the excavation process, confronting our hurts without succumbing to the numbing or avoidance options that the world offers,
He will give us wings like eagles to rise high above the pain of our past.
We will run the race and not become weary
We will walk and not feel faint.
For prayer on today's topic, please stop by Daily Hope & Prayer
For further study: 1 Corinthians 5:17